AM8 LOW COST DISINFECTION STATION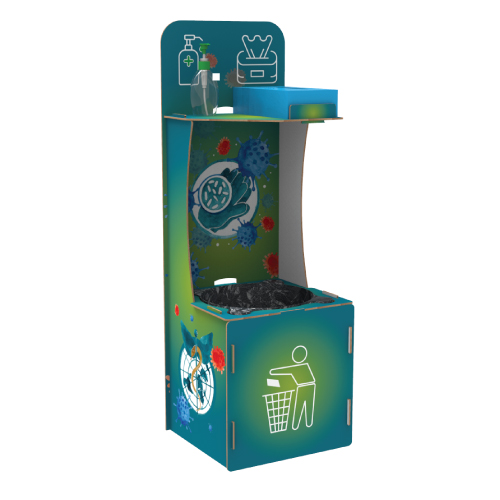 AM8 LOW COST DISINFECTION STATION
---
0047507
Our disinfection station includes everything you need for proper hand hygiene: 500 ml bottle with hand sanitizer gel, a box of wipes and a waste bin. The station is made of HDF and it is delivered flat packed. The assembly process is easy and fast.
Dimensions: 318x310x935 mm
Material: HDF 4 mm
Print one side.
Delivered in a custom cardboard box.
MOQ: 3 pcs
MOQ for custom graphic: 30 pcs.
---
Color: MULTICOLOR

---