PLASTIC CASH TRAY, TOTAL SIZE 205X170X20 MM, PRINT SIZE 153X153 MM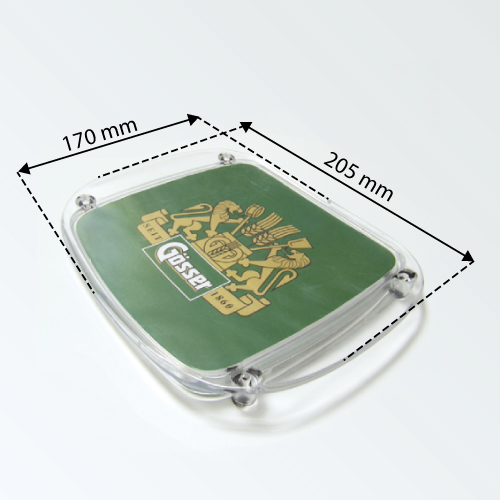 PLASTIC CASH TRAY, TOTAL SIZE 205X170X20 MM, PRINT SIZE 153X153 MM
---
CCA 002-09_TRANS
Plastic cash tray with a total size of the base of 205x170 mm and a height of 20 mm, for labels with 153x153 mm size.
The label is inserted into the cash tray by a sandwich system. The label is ordered separately.
Product weight: 180 g.
Minimum order quantity 500 pcs.
---
Color: TRANSPARENT

---