PLASTIC CASH TRAY WITH INTERNAL COMPARTMENT SIZE 156X156X20 MM, PRINT SIZE 155X155 MM, TOTAL CASH TRAY SIZE 205X170X43 MM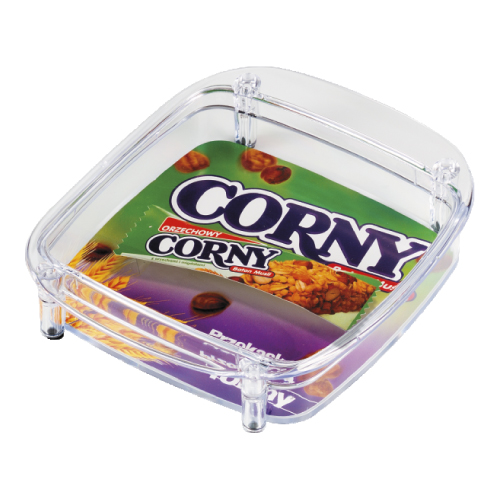 PLASTIC CASH TRAY WITH INTERNAL COMPARTMENT SIZE 156X156X20 MM, PRINT SIZE 155X155 MM, TOTAL CASH TRAY SIZE 205X170X43 MM
---
CCA 006-09_TRANS
Plastic cash tray with a total size of the base of 205x175 mm and a height of 43 mm, for labels with 149x149 mm size.
This product is provided with a 156x156x20 mm inner compartment for displaying small products. The label size is: 155x155 mm. The label is ordered separately.
Product weight: 210 g.
Minimum order quantity: 500 pieces.
---
Color: TRANSPARENT

---