MERCHANDISING STRIP WITH 12 FASTENING POINTS AND HEADER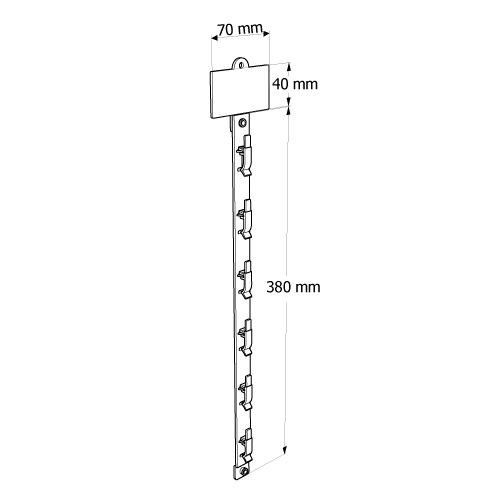 MERCHANDISING STRIP WITH 12 FASTENING POINTS AND HEADER
---
MPP 206-1182
Designed to hold larger products, either to be hooked over the top of the attachment point or clipped under it, depending on configuration,
size and weight of the product.
Header: 70X40 mm.
Length of the standard strip is 2 x 380 mm with 60 mm distance between the attachment points
Color: white, black.
---